Who doesn't love a good brigand? Whether they are a robinhoodesque crusader or someone who is only looking out for number one, we seem to love pirates. So what about pirates in space? A lot of science fiction seems to treat space like an ocean. There are plenty of reasons to love these tropes, but they do present a challenge for worldbuilding. There is no reason why your science fiction can't have hordes of swashbuckling brigands, but you should still attempt design your world in such a way that allows their escapades to make sense.
For piracy to exist there needs to be something that is worth moving before star systems. Travel between planets, or even star systems, would be horrendously expensive, dangerous, and may take years depending on what kind of FTL your universe has. With so many risks inherent in moving goods from one place to another there has to be some reward.
In order for piracy to work there need to be reasons for a ship to stop. False distress calls are one way to do this, but might quickly reach its limit. The other way is to create a universe where FLT is accessible but still has logical choke points. There are a few ways to make this work. Portals are the easiest.
Portals provide natural choke point. Areas where ships have to pass through in order to get from on planet to then other. In the case of The Protectorate or Star Gate this is somewhat artificial. But in a setting like the one we see in The Interdependency naturally occurring portals can be found. Here Scalzi presents a universe where ships are able to travel between stars thanks to what amounts to a series of interstellar tunnels that still require large chunks of travel time between portal and planet. While traveling between portal and planet, a ship may fall victim to pirates or to mutiny, but one would hope that designated exit points would allow the navy to keep a close eye on affairs.
Another option for navigation to be difficult enough that everyone uses the same well mapped trade routes. Star Wars works this way. In Star Wars, or at least in Legends, trade is focused on a series of major hyperspace lanes. This means that finding new hyperspace lanes or knowing of secret ones has incredible value, and that a blockade of a given lane or the ability to intercept ships in transit can wreak havoc with the local or even galactic economy. While pirates are not likely to have the ability to stop ships in transit, common and well traveled routes makes travel predictable and gives pirates the opportunity to intercept ships as they drop out of FTL.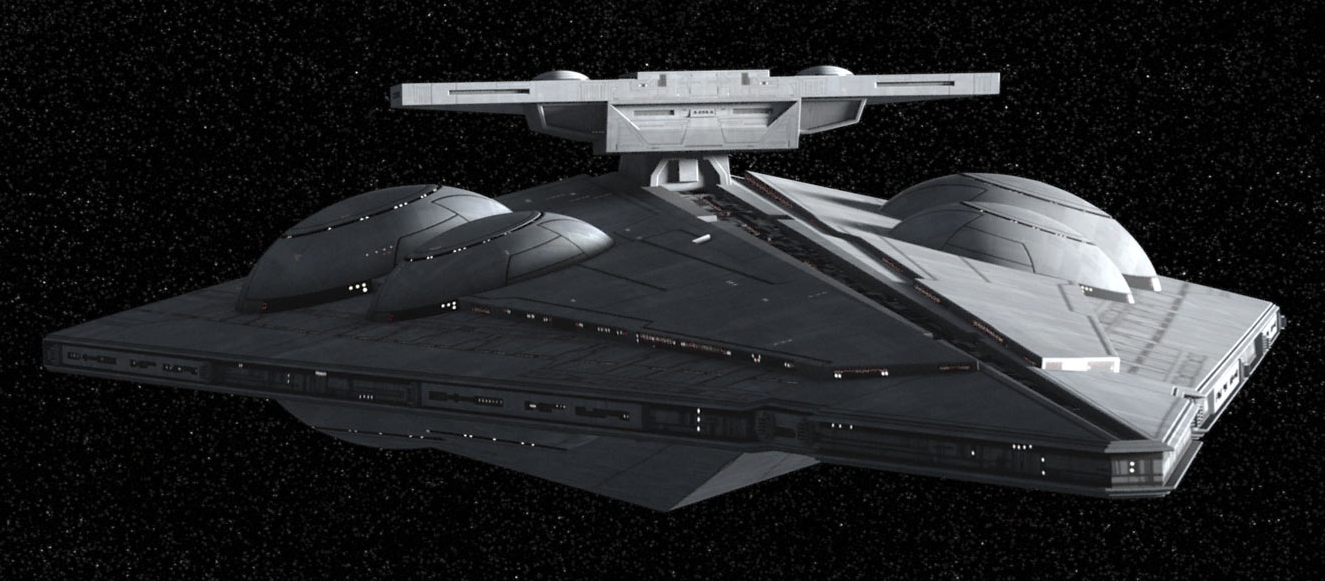 Now that we've covered how goods might be moved between planets, let's talk about the why. What could be worth flying between stars?
Information can be transmitted between stars, and even if data needs to be moved on some physical media there is not really a reason to send a person instead of a drone. A story about software pirates would be hard to pull off, so we need a universe where moving physical goods between stars is worth the immense costs and risks that come with it.
Ideally, every new colony will be founded with the goal of one day being self-sufficient. Over time the settle core of systems should become major producers of food, finished goods, and raw materials, and this settled core should then be connected to the newer colonies by a network of trade routes designed to prop these new colonies up until they can support themselves. This begs the question of why the core planets care about founding and propping up these new colonies. For this reason I think for most pirate settings it helps to assume that trade occurs between a mix of developed worlds and struggling colonies, that colonies are set up with the goal of producing a specific resource, and that monopolies prevent many colonies from becoming fully self-sufficient.
Now let's go through some good space piracy tactics. Assuming that colonies are dependent on their home worlds for support.
Distress Calls – space is huge, and dangerous. If a ship malfunctions in transit there might be little chance of rescue or of witnesses. A distress cal would not be out of place, and might even be seen by less than scrupulous captains as an opportunity for some illicit sabotage. All our pirates need for the ruse to be convincing is a an appropriately derelict ship. Once within range the pirates will be free to disable the approaching ship, or wait until a salvage team boards and can be taken hostage.
Sabotage – the easiest and safest way for pirates to operate would be to have contacts back on the home world. A few port workers on the payroll could ensure that incoming freighters come loaded with all manner of malfunction. Then when a freighter's engines fail and its left drifting in space our favorites brigands will approach ready to "help."
Mutiny – a mutiny could happen for a variety of reasons. The crew could be under paid and overworked, or could have cut a deal to steal their ship's munitions cargo and sell them to local rebels, or might be trying to steal the ship's load of vital pharmaceuticals to help their families instead of the local oligarchs. Mixing motives here offers opportunities to put a mix of corrupt and sympathetic characters in the ranks of the mutineers and play their conflicting personalties against each other.
Ambush – many flavors of FTL result in natural choke points. This is especially true if portals are involved. Incoming ships would have little idea of what is actually waiting for them just beyond the portal's exit, and would have to trust in local security. In developed systems the jumping off point will likely be well policed, but worlds that exist on the periphery are much more likely to experience gaps in protection. FTL systems that require cool down times will result in similar, but likely more dispersed choke points. This gives pirates an opportunity to ply their craft with less threat of detection. Although locating targets would be more difficult in this situation.
Privateers – people love to make money and governments love to save costs if they can. Disrupting an enemy's supply lines can be hugely advantageous, but in the vast expanse of space no force will be able to be everywhere at once. Privateers offer a low cost option to hinder the enemy's activities without putting a faction's own ships at risk. There are other advantages as well. In a setting where spaces are vast and travel times long, armed conflicts could go on for decades. Employing privateers allows governments to put distance between themselves and the actions they take against rival factions.
There are almost certainly other strategies for our space pirates that I have over looked. Technological advancements would surely create new opportunities for our brigands. If you have any ideas for how pirates could work in the far future I would love to hear about them on twitter @expyblog.
As an amazon affiliate I may make a small commission from qualifying purchases made through links on this site.